Jamison Beuerman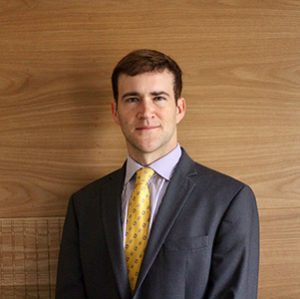 Jamison Beuerman is a litigation support attorney focusing on civil and criminal tax defense, investment fraud recovery, corporate shareholder suits, and other specialized areas of the Firm's white collar practice. Mr. Beuerman's background in public policy and politics informs a broader understanding of legal systems and litigation strategy, and his superior research and writing skills drive positive results in an increasingly complex legal environment.
Mr. Beuerman received a Bachelor of Arts in English Literature at Rhodes College in Memphis, Tennessee, and his Juris Doctor from Louisiana State University's Paul M. Hebert Law Center. While at LSU, he received the CALI Award for Excellence in National Security Law. He is originally from New Orleans, Louisiana.
In his free time, Jamison enjoys running, paddle boarding, hiking, rock climbing, and travel.