Complex Business Litigation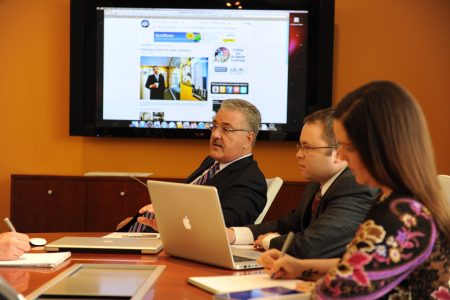 Shareholder disputes over allegations of corporate mismanagement, waste, and fraud require deep knowledge of the complex legal principles involved, along with "real-world" savvy, to strategize the best solutions. Although formal litigation is ofttimes inevitable, the most important aspect of resolving business disputes is the "pre-suit" analysis. In turn, understanding the business, legal, and political realities both of contesting majority shareholder actions and defending against minority shareholder complaints is essential to achieving the best possible outcomes.
In the case where a minority shareholder's corporate misconduct allegations aren't borne out by the facts, the company might appoint a Special Litigation Committee ("SLC") to investigate the allegations. Once established as independent and fully empowered, the SLC serves an important role in ferreting out insubstantial minority complaints that do not merit litigation, and in proper cases even binding courts to its final conclusions even after litigation has commenced.
On the other hand, a majority shareholder or shareholder group may have taken steps to freeze out minority shareholder participation rights, misappropriated corporate assets, or usurped corporate opportunities that rightfully belong to all shareholders. Here, the power of the majority has been abused in violation of corporate governance law, and the minority shareholders are faced with the difficult legal and practical problem of how best to vindicate their rights. Should they proceed directly to litigation and file a derivative lawsuit, or leverage their negotiation position to achieve a non-litigation resolution? In the event the company appoints an SLC to investigate their allegations, how can the minority address that investigation and assert their positions in accordance with the established legal rules?
Whether prosecuting or defending derivative litigation, whether recommending an SLC investigation to majority shareholders or defending the minority against the appointment of an SLC by the company, Bernhoft Law's experienced litigators will provide the legal and strategic guidance necessary to obtain the edge and successfully navigate the complexities of corporate dispute litigation.