White Collar Investigations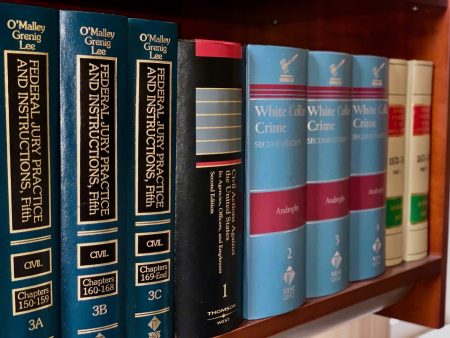 Our aggressive, creative approach brings an unmatched acquittal record.
In the past few years, federal prosecutors have aggressively targeted corporate executives and entrepreneurs for White-Collar crimes. In this increasingly hostile landscape, you need an attorney who is just as aggressive – and understands the full range of legal, political, and technological issues involved in winning these complex cases.
Our nationally-recognized team takes on the toughest cases – and beats the toughest prosecutors – precisely because we understand the special wrinkles of White-Collar cases. No one can match our acquittal record. No one duplicates our aggressive, creative approach to white-collar defense based on our unique skills in gathering and presenting information to make the greatest impact on prosecutors, judges, and juries.
Giving You a Special Edge: Defense Attorneys First & Last. Most White-Collar defense teams are peopled by former prosecutors who work in one geographic region and want to maintain cordial relations with prosecutors and courtroom personnel in that region. In contrast, our hand-picked team is comprised of top professionals who made their reputations winning cases as defense attorneys, not cutting plea bargains as prosecutors. While we exercise the highest degree of professional decorum, we are beholden to no one – except our clients. Local politics don't restrain us. We are litigation mercenaries: Our sole focus is to win the present case, not to maintain good terms with former prosecution colleagues for the sake of future plea bargains.
Heading Off Indictments. Because we refuse to back down, if we come in early in the investigation, we can significantly reduce the chances of formal charges being filed. We can advise you on what steps to take when investigators initially contact you, in order to limit the disruption to your business and provide you with the best possible outcome. We have a long history of helping our clients avoid indictments, defeat extradition efforts, and reduce criminal exposure by cutting down charges. Many times, we can resolve cases quietly, minimizing the amount of inconvenience and public scrutiny for our client.
Finding a "Story" That Resonates With Jurors. When an indictment or civil case can't be avoided, we can guide you on the optimum strategy, whether that means negotiating the best possible plea or going to trial. In preparing your defense, no law firm surpasses our skill in gathering demographic data, conducting polls, and holding focus groups to pinpoint the most effective strategy. We appreciate that complex white-collar cases aren't won and lost by expert witnesses, but in framing the facts of the case in a compelling "story" that resonates with the jury. In areas that some lawyers regard as perfunctory, such as instructions to the jury, we fight hard for our clients, knowing these subtle elements can make or break a case.
Unearthing Documents the Government Hides. Corporate malfeasance, bank fraud, and other White-Collar matters are among the most document-intensive cases in law. As recognized experts in electronic discovery, our attorneys and paralegals have, in one case, unearthed key facts from more than 10 million pages of documents. If the government is withholding the documents necessary to win a case – which happens more and more – we have the technological prowess powered by state-of-the-art discovery review techniques to locate the information. We employ the strongest team of forensic accountants, counter-surveillance technology professionals, and investigative agents in the legal industry. By gathering every shred of pertinent information – including that which the government wants to keep hidden – we shift the balance of power so the government is on the defensive.
Winning By "Humanizing" Your Case. In White-Collar cases, government prosecutors usually play one card for the jury – "economic envy." They want the jury to view corporate executives and entrepreneurs as rich and greedy miscreants who occupy a different world and don't share the jurors' values. We appreciate our job isn't simply to present an intellectual argument on our client's behalf, but to "humanize" the businessperson in the jury's eyes. Because businesspeople are field generals who are used to speaking in front of groups and being under pressure, this crucial aspect of defense preparation is often overlooked. In contrast, we spend substantial time burnishing off corporate arrogance, and teaching our clients how to dress and act in such a way to make the most positive impact on their specific jury based on our intense research, focus groups, and insights we've uncovered. And all this preparation pays off in acquittals and better outcomes for our clients.
Dealing With the 13th Juror: the Media. White-Collar cases are big news these days. Anyone who thinks "the truth on the street" doesn't matter as much as "the truth in the courtroom" doesn't understand the dynamics of modern media. We take great pains to present our client's message to the media early on, and hammer away with bullet points and sound bites that permeate the public consciousness. The media is, in essence, the 13th juror, and we give it the same diligent attention as the other twelve.
Fighting For You: Our Areas of Concentration. In this highly charged political climate, where it's open season on executives and entrepreneurs, you need more than a lawyer to represent you. You need an attorney who is going to fight for you. We have the skill and experience to assist you in most major areas of white-collar crimes.