Daniel Treuden
Attorney & Counselor at Law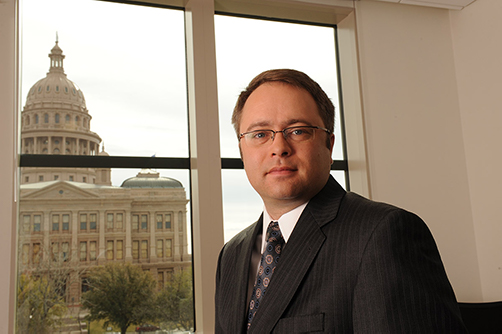 Daniel Treuden has been with the Bernhoft Law Firm since its inception. With a Bachelor of Science degree in Accounting from Lakeland College underpinning his Juris Doctor from Marquette University Law School, Treuden heads the firms civil tax practice, including audits, collection actions, Tax Court litigation, International tax matters, and litigation support for IRS criminal investigations.
The quintessential "man behind the scenes," Attorney Treuden's topflight legal research and writing skills also provide the execution backbone for the Firm's creative litigation strategies, and have contributed to every major Bernhoft Law Firm victory, including the Vernice Kuglin, Joe Banister, and Wesley Snipes felony tax trial acquittals, as well as the recent dismissal of all criminal tax charges against Jerry Marchelletta, Jr. for government misconduct.
In addition to providing principal litigation support for the precedent-setting political civil rights case of Nader v. Brewer several years ago – where the U.S. Court of Appeals for the 9th Circuit made precedent by striking down several Arizona statutes restricting ballot access for independent parties and candidates – Mr. Treuden was recently lead litigation counsel for the Los Angeles Libertarian Party in a lawsuit over similar ballot access restrictions in California. When the Los Angeles federal court dismissed the Party's civil rights suit challenging those unconstitutional laws, Treuden appealed again to the 9th Circuit Court of Appeals, which reversed the district court's dismissal and remanded the case back for further proceedings on the merits. Before the merits could be decided, though, the California legislature struck the unconstitutional statutes from the books, in direct response to over a decade of successful civil rights suits brought by the Bernhoft Firm, opening up California ballots, once and for all, and giving voters more political choices at the ballot box.
Mr. Treuden's personal interests include theology, baseball, and spending time with friends and family.